Fact: The Divine Mercy Statue of El Salvador City is the tallest Divine Mercy Statue in the world. A taller statue stands at the mouth of the river in Rio de Janeiro in Brazil, a statue of the Redeemer, not the Divine Mercy.
can you spot me?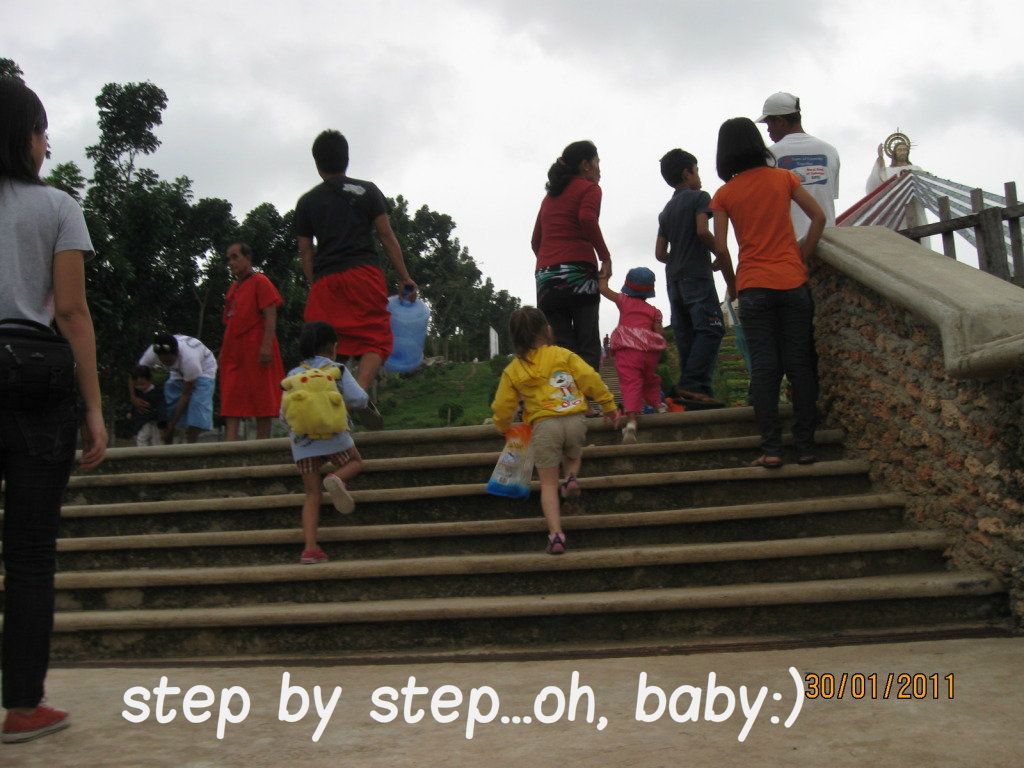 my baby in Yellow jacket
Tourists do come too but they have to follow rules and regulations since the Divine Mercy Shrine is a Holy Place. So they have to be in proper attire for there is a dress code up in the Hills. If they can't follow rules and regulations, then I suggest they go to a place where no rules are to be followed. God bless them.
If you are going to Cagayan de Oro might as well go to El Salvador to visit the Divine Mercy. You will surely love it. The place is so Holy and amazing! My daughter and I experienced it when we went to Philippines for our December 2010- February 2011 vacation. Hope to visit my family again in a couple years and visit back the Divine Mercy..
Note: three first photos were courtery of WMCA